Achievements
Examples of our Ceramic Productions on this website.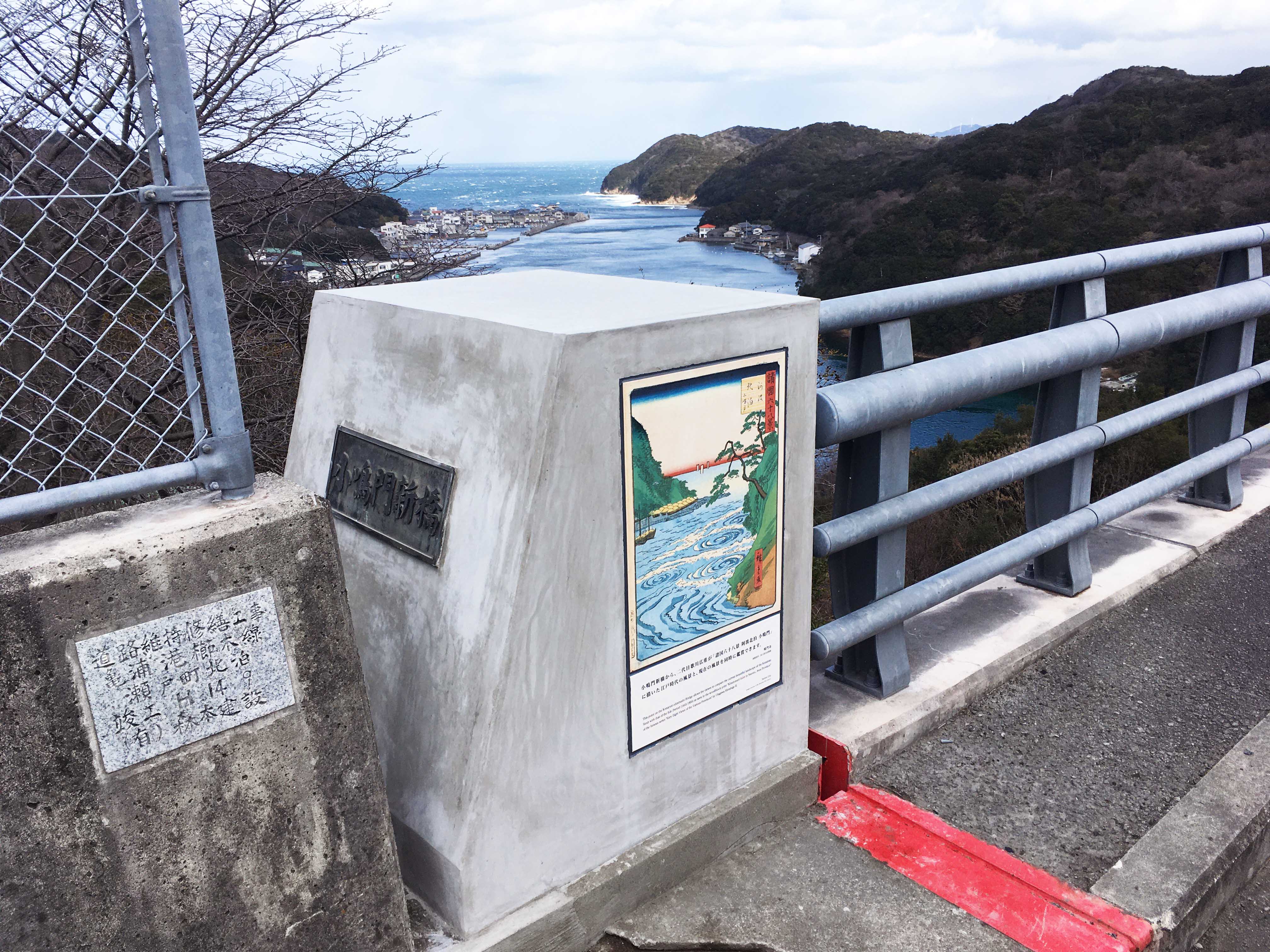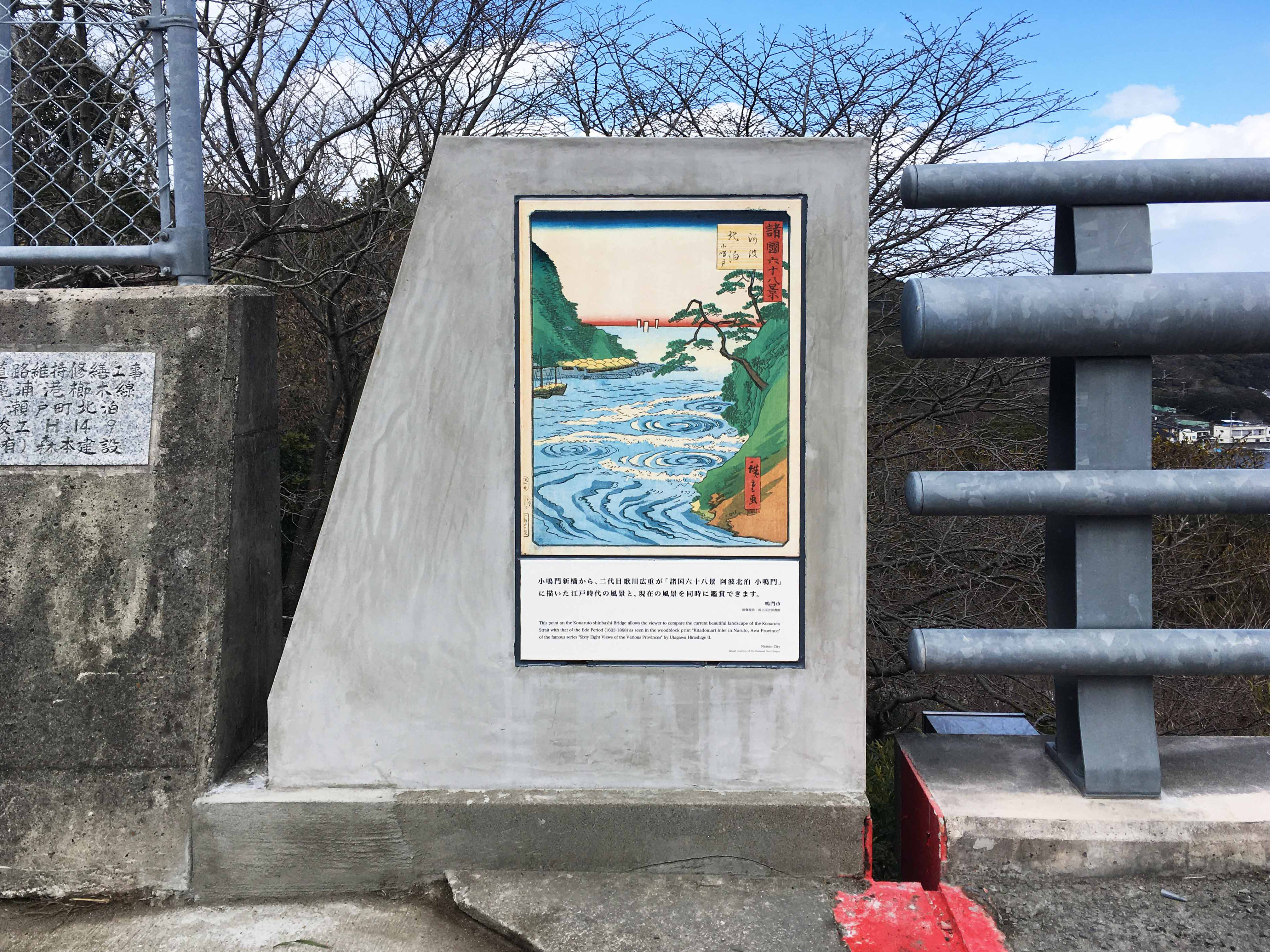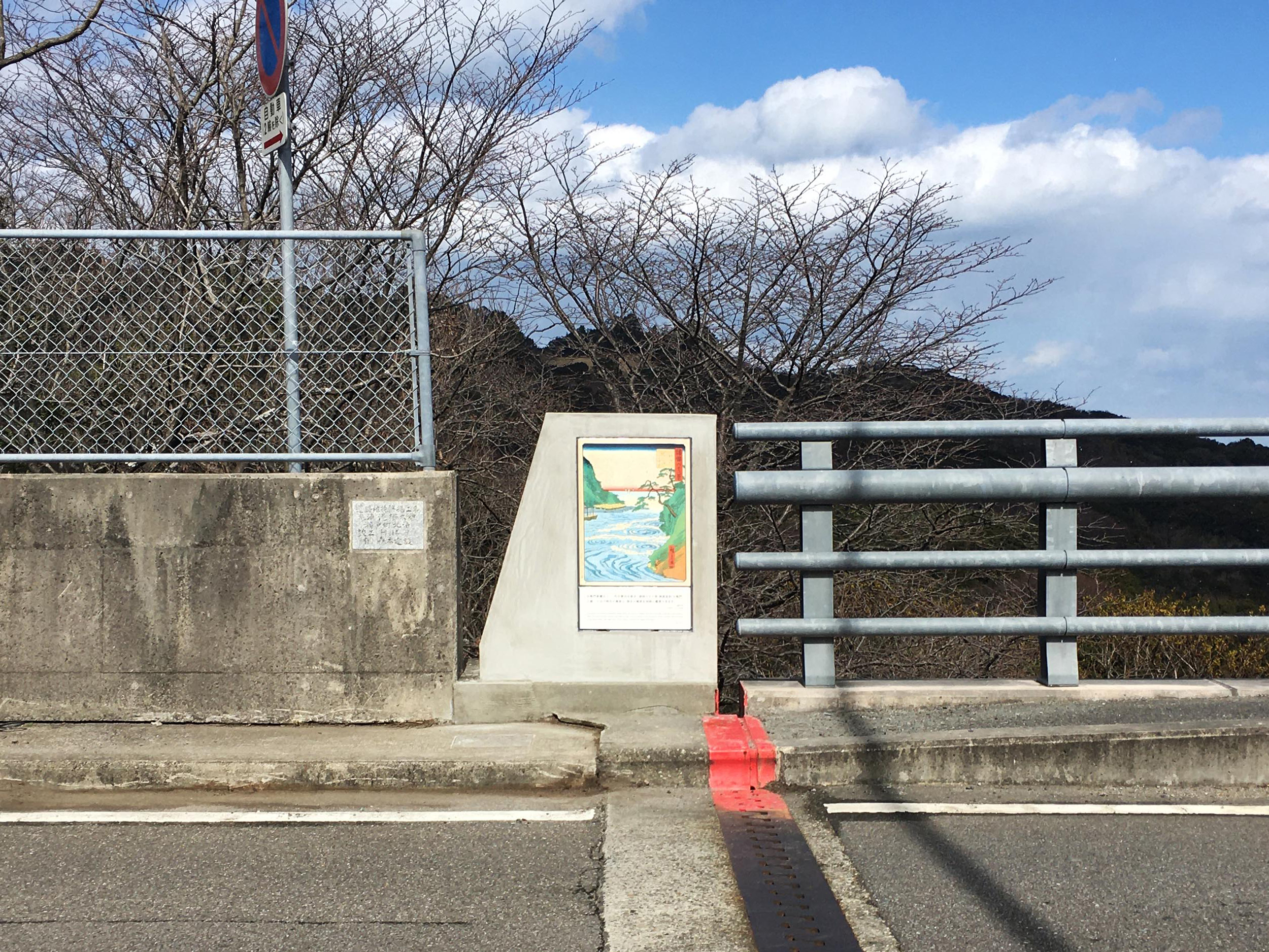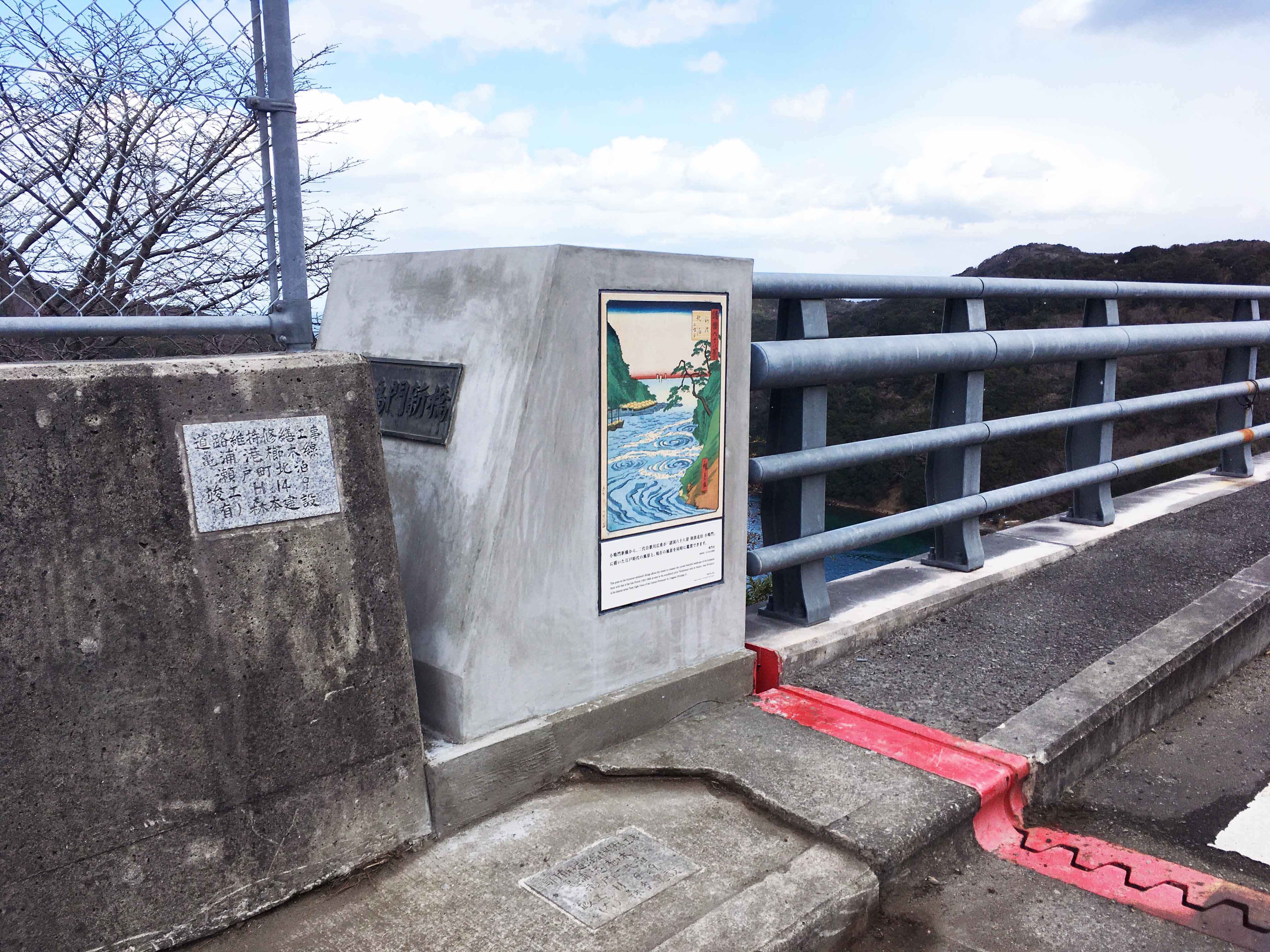 (Name of) Project

Hyogo/Tokushima "Naruto Whirlpools" World Heritage Site Registration Steering Committee "Konaruto-shinbashi Bridge Ukiyoe"

Name of artwork

"Kitadomari Inlet in Naruto, Awa Province"

Artist

Utagawa Hiroshige Ⅱ

Size

H600×W458×t13㎜, H172×W458×t13㎜

Region in Japan

Tokushima

Product Category

OT Ceramics

Year Completed

2021
The seen in the woodblock print "Kitadomari Inlet in Naruto, Awa Province"of the Famous series "Sixty Eight Views of the Various Provinces" by Utagawa Hiroshige Ⅱis a view from the location where the ceramic board was installed (Konaruto-shinbashi Bridge).
By copying and installing the Edo-period printing on a ceramic board, visitors can enjoy comparing the scenery of then and now.