Achievements
Examples of our Ceramic Productions on this website.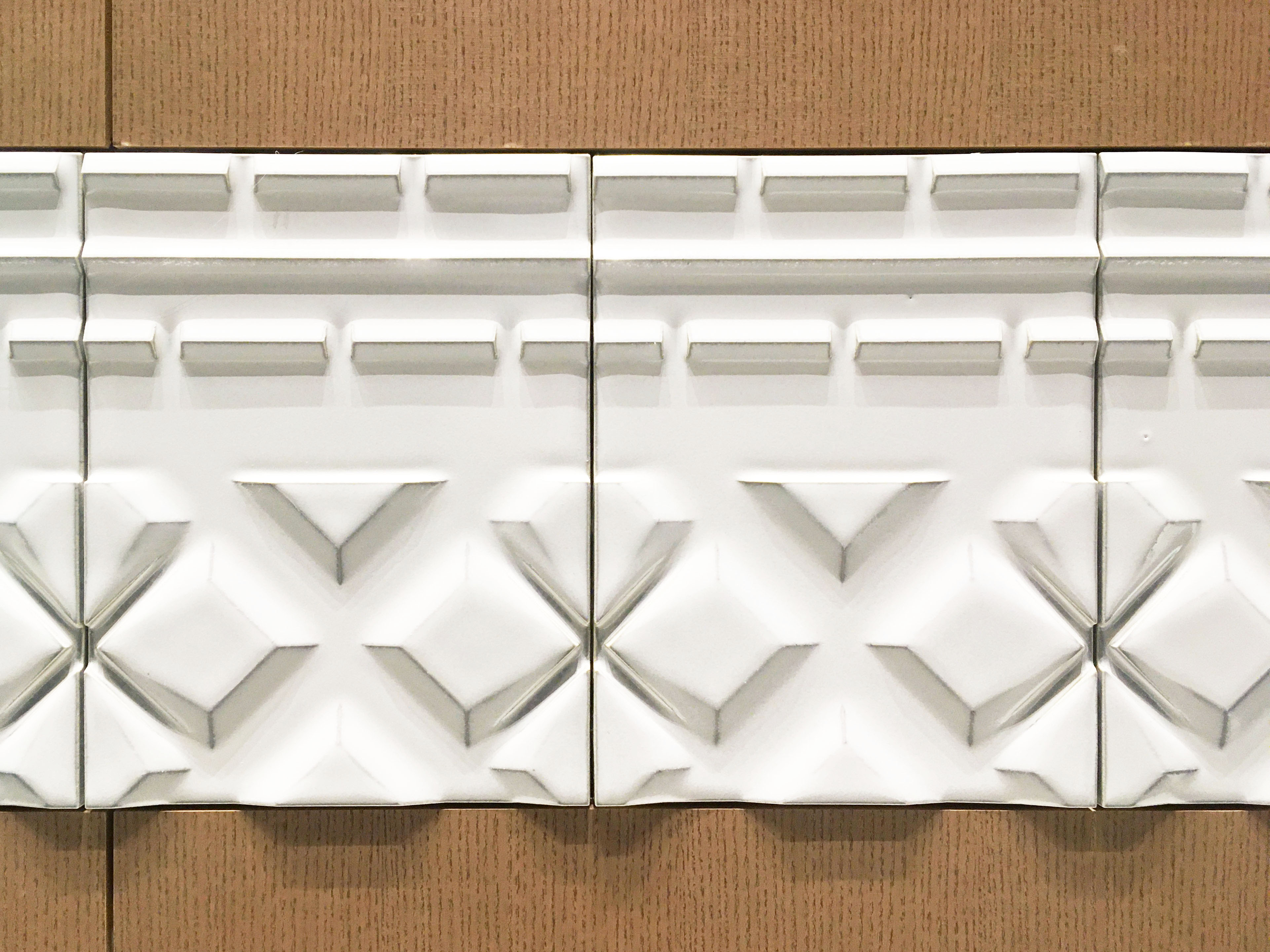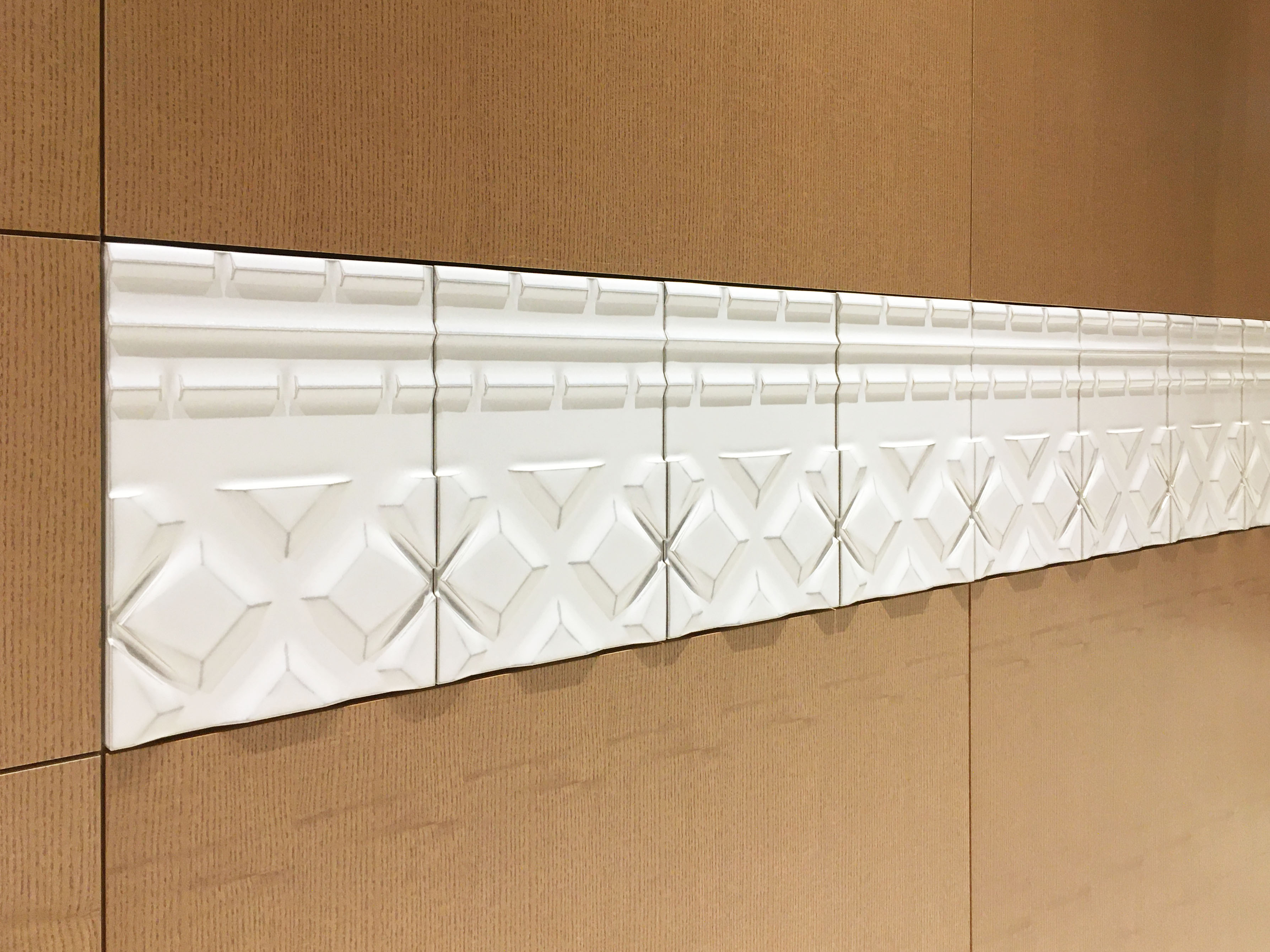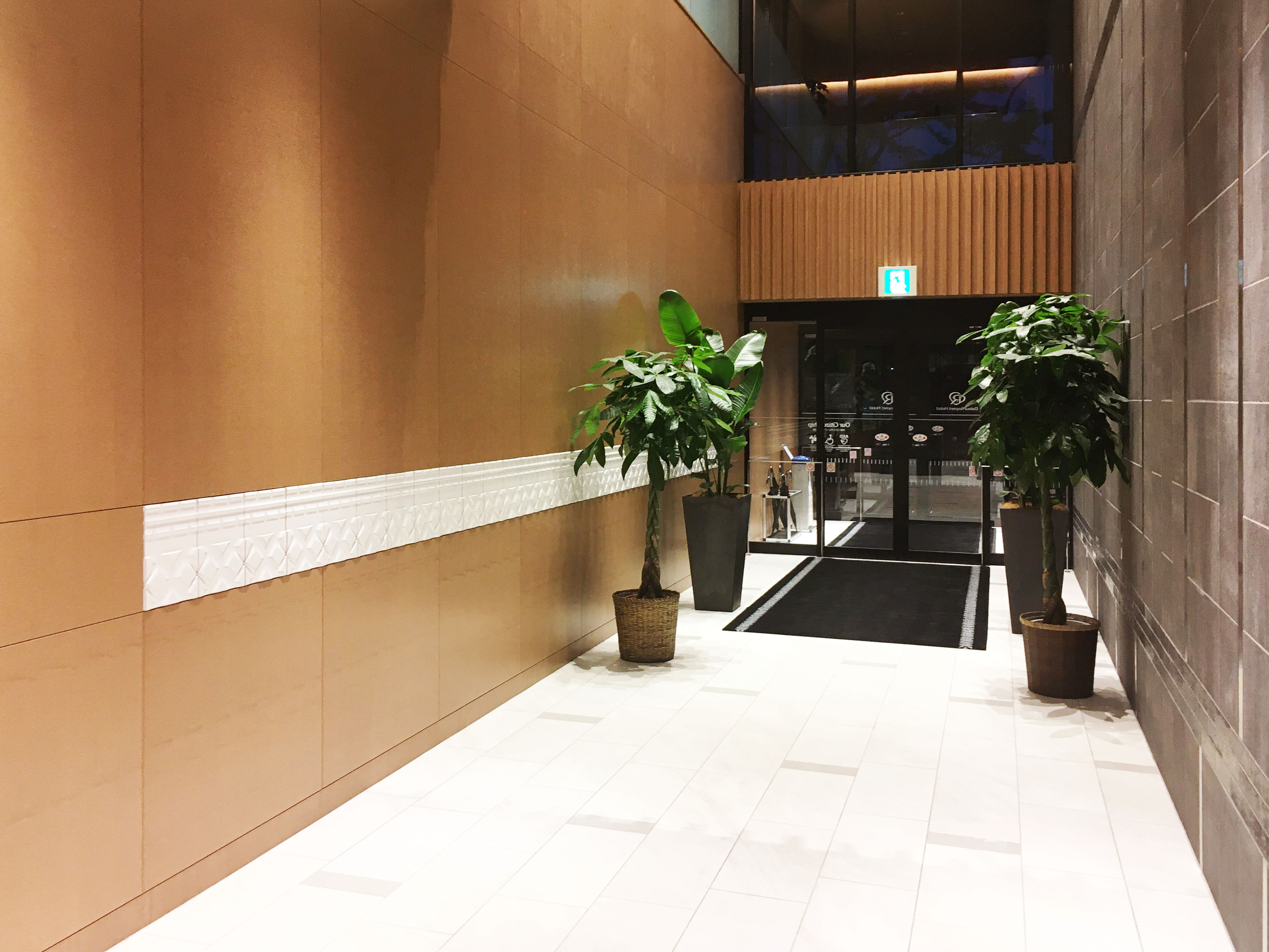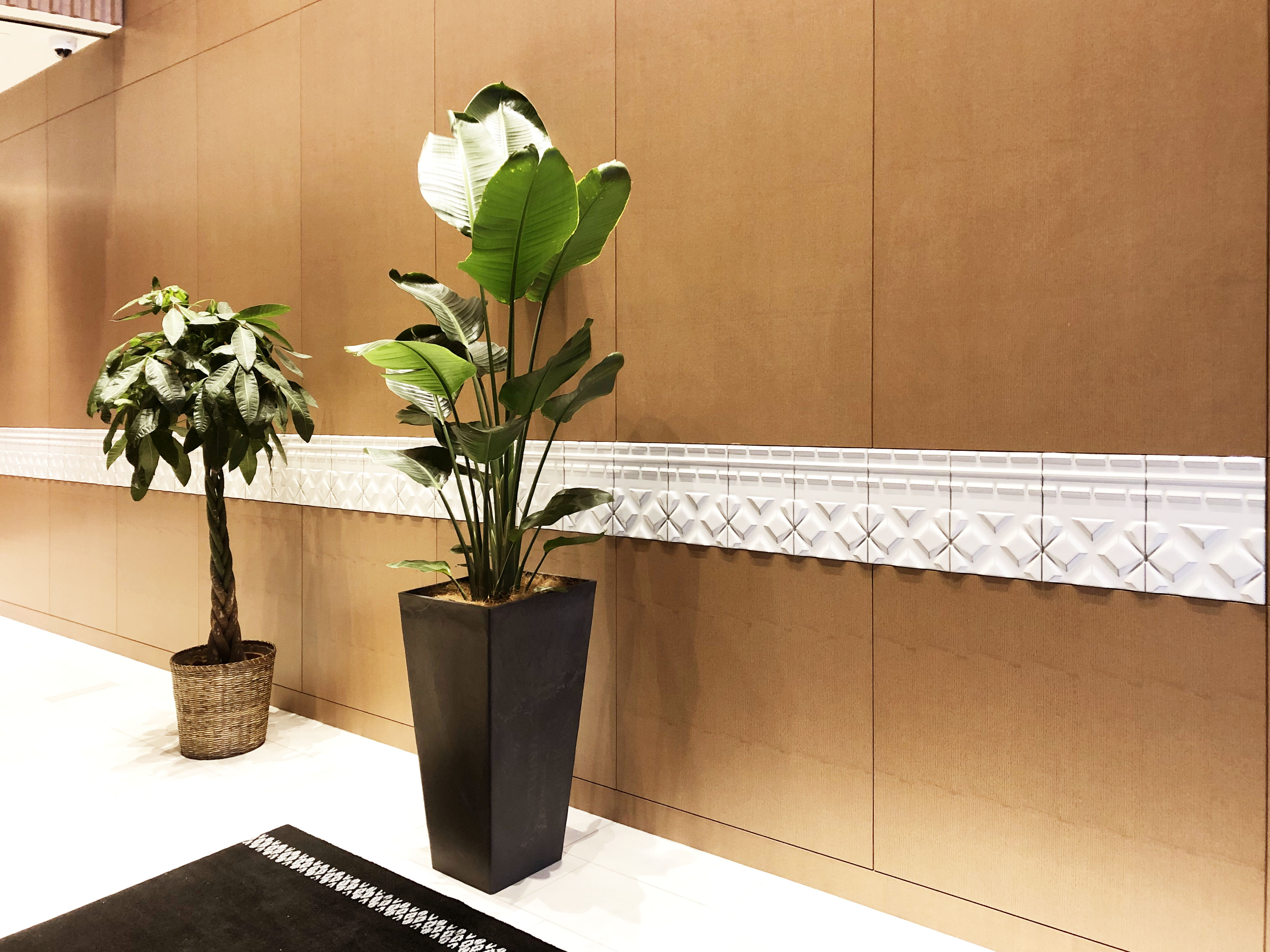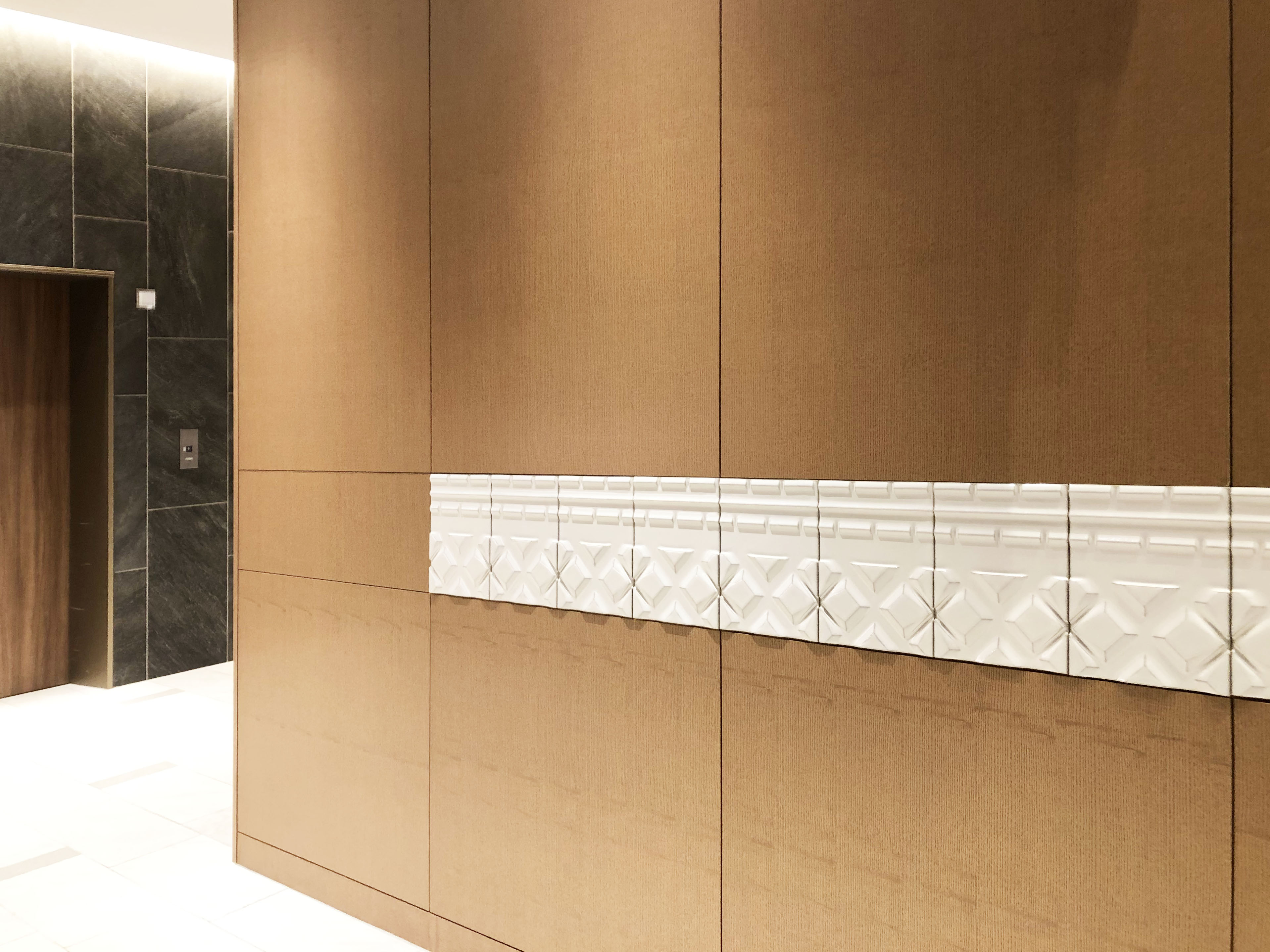 (Name of) Project

Daiwa Roynet Hotel, Hakata-Reisen

Name of artwork

"Hakata Kenjou Pattern"

Size

H300×W7200×T13‐18㎜

Region in Japan

Hukuoka,Japan

Product Category

Terracotta

Year Completed

2019
The motif of this work is the "Kenjou Hakata weaving", and the "Nakakomochi" and flower dishes are expressed in three dimensions.
We hope that visitors will feel the Hakata merchant town atmosphere of this place.