Achievements
Examples of our Ceramic Productions on this website.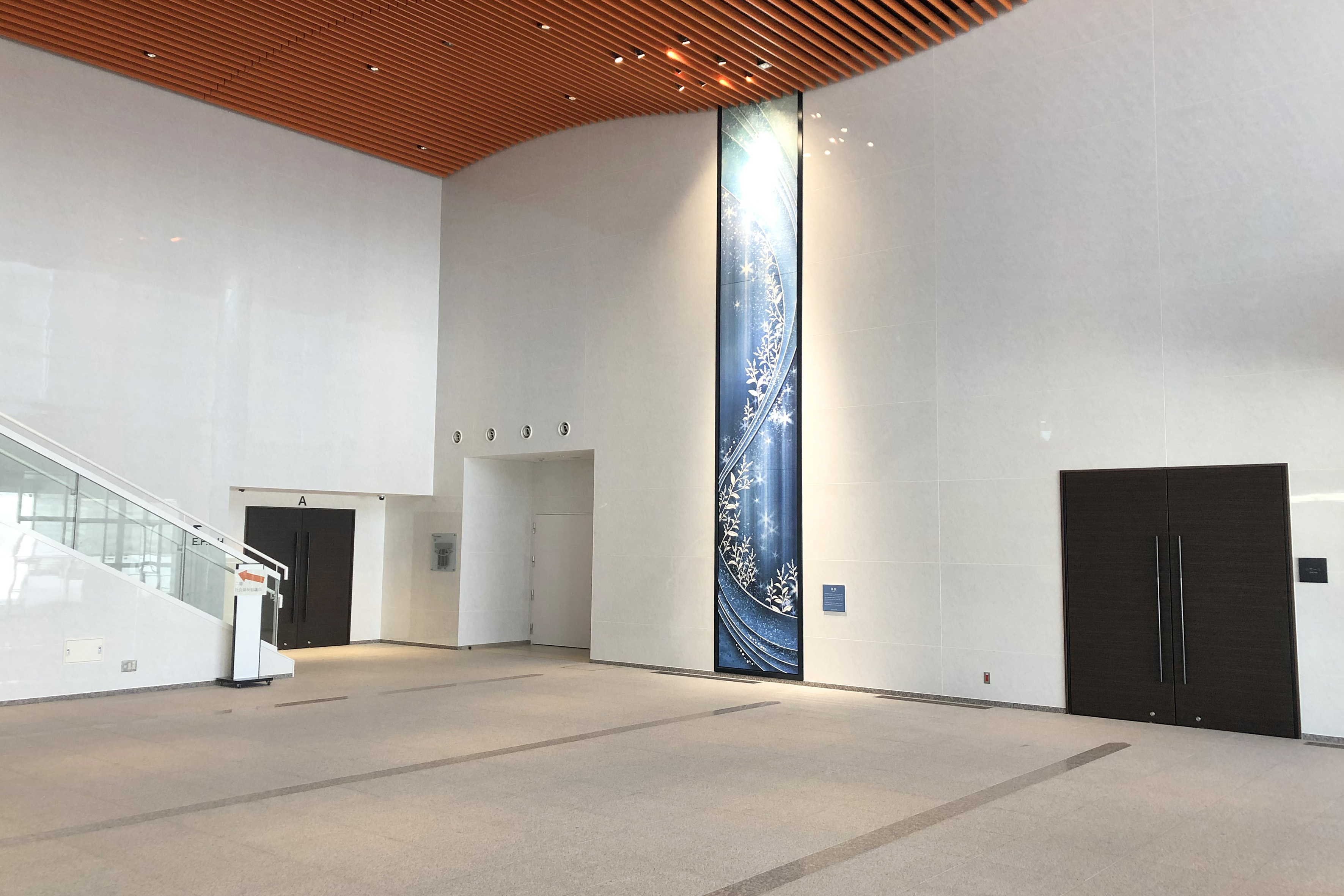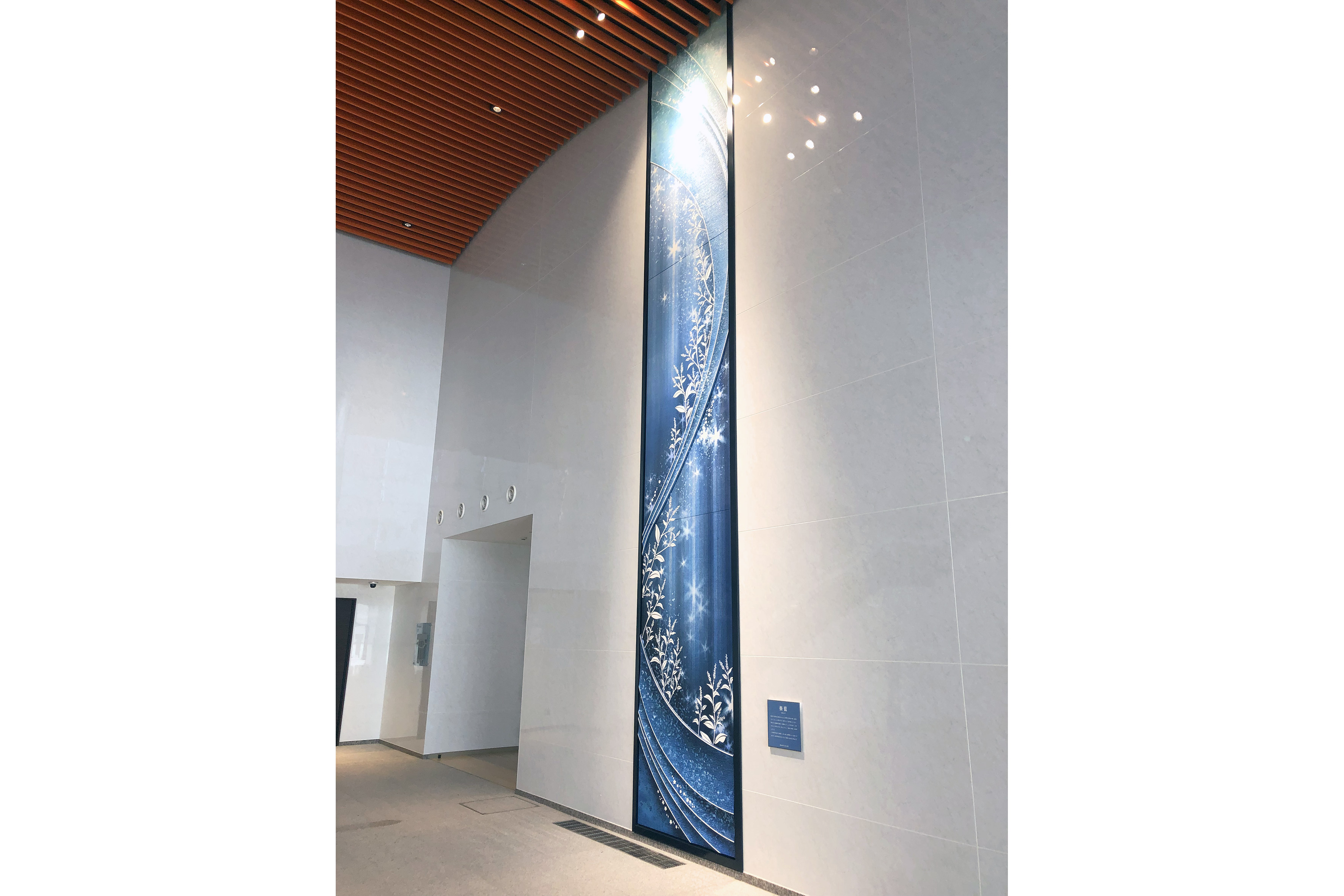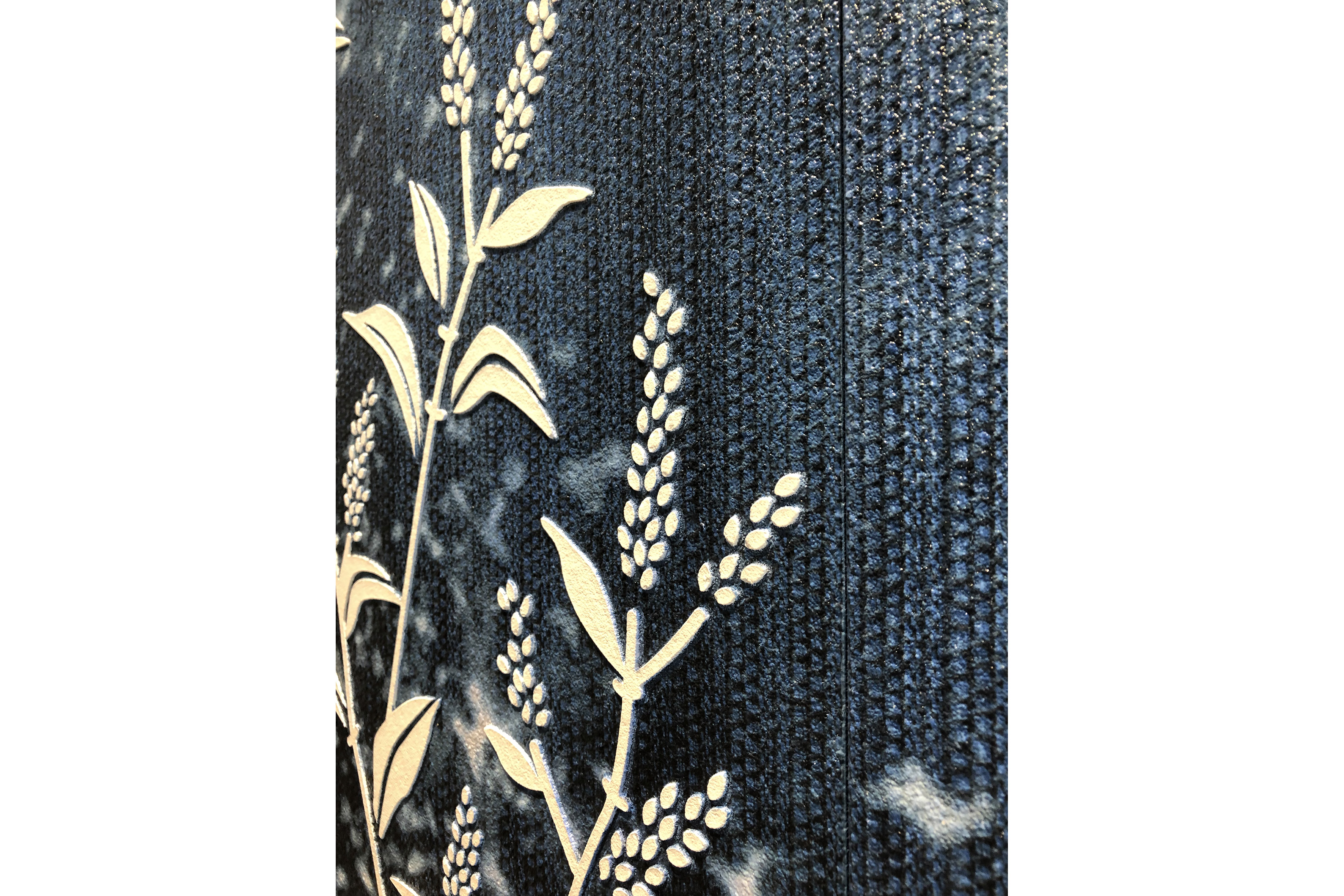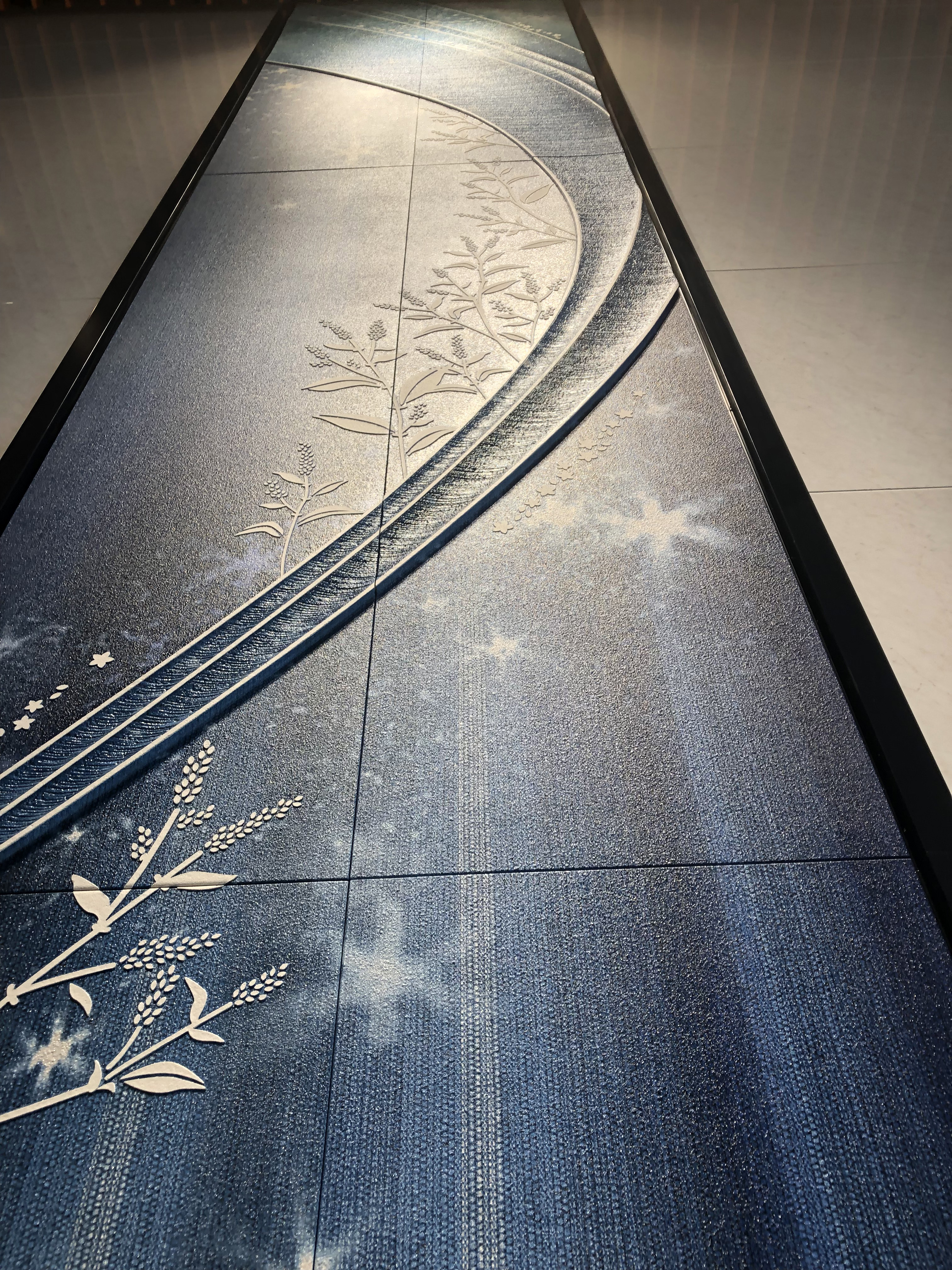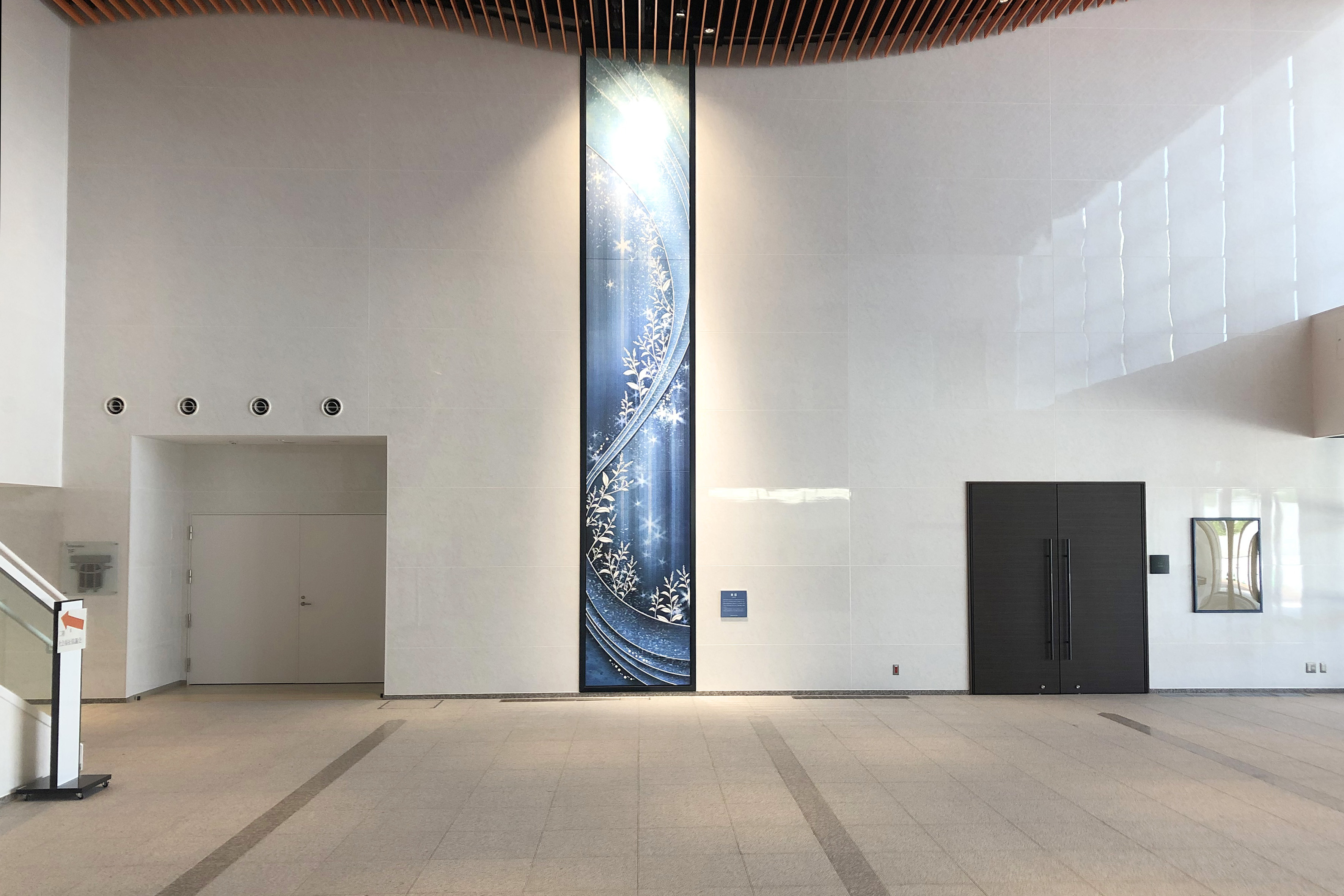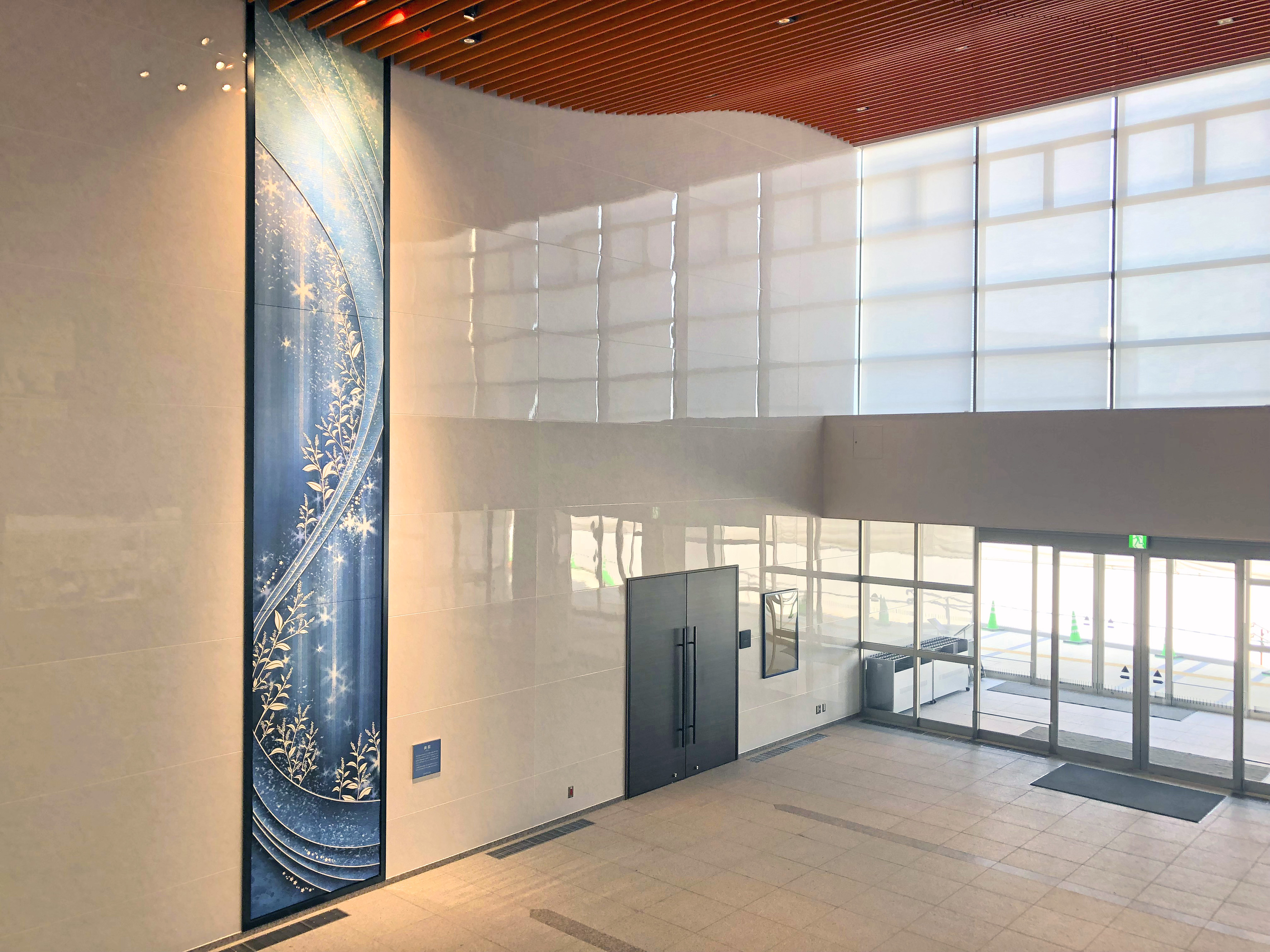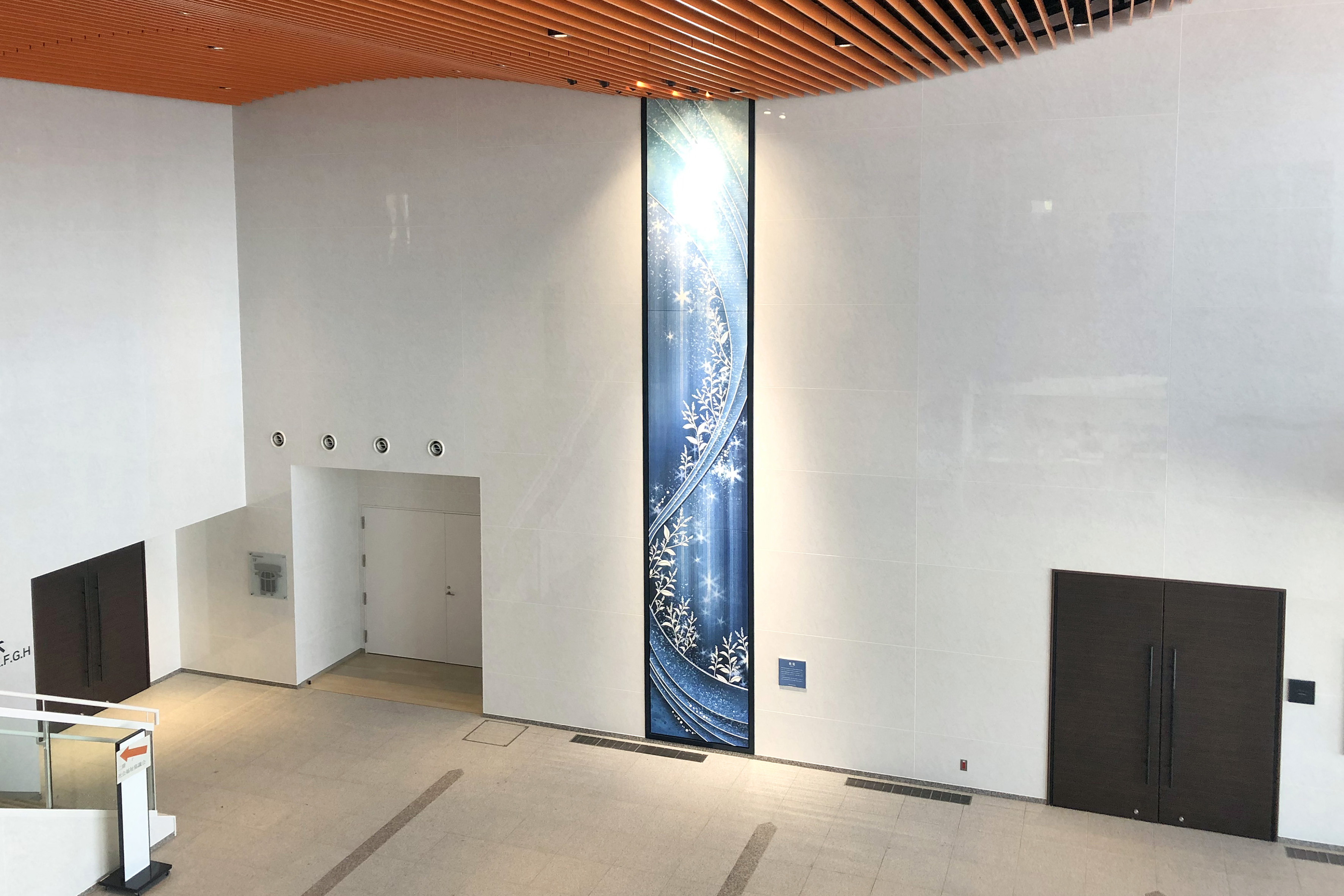 (Name of) Project

Aizumi Town Cultural Hall and Public Facilities Complex

Name of artwork

"Souai"

Design

Original Works

Size

H2465×W600×T20‐30㎜ ×6

Region in Japan

Tokushima,Japan

Year Completed

2019
The motif is the clear stream of the Yoshino River, which provided the fertile land where indigo grows, and the shining surface of the water, depicting the large growth of people and the town. The indigo flowers and the curved lines intended to resemble a musical score express the "sounds and rhythms" and "consolidation and development" that are produced when people meet and interact. It is our hope that everyone who visits this place will have a unique and wonderful encounter, and that exchange will be nurtured.