"Creative and rewarding work"
Challenging originality to create newer values in the ceramic business
The history of Otsuka Ohmi Ceramics reflects milestones of the challenges it has overcome. Incorporated with only "a handful of sand" to initiate ceramic tile development, the company, without any compromise to maintain its high standard in quality, succeeded in mass-producing non-deforming large-scale ceramic panels for the first time ever in the world. Expanding into new markets, Ohmi Ceramics and the renowned pop artist, Robert Raushenberg, formed a joint project making new waves using ceramic panels as art materials and collaborations with other artists followed. In recent years, Ohmi's superior ceramic expression techniques have gained a reputation in replicating precious national cultural assets as well as famous art masterpieces. Otsuka Ohmi Ceramics, an entity comprised of people with creative ideas who challenge originality, continues to discover newer value beyond the imagination of our customers.
It all started with "a handful of sand"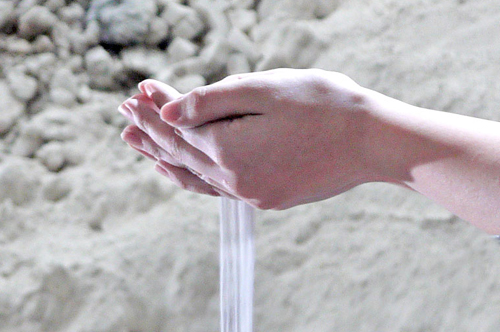 Otsuka Ohmi Ceramics' first business was the manufacture of ceramic tiles for building construction. Otsuka Chemical Co., Ltd. had its factory in Naruto then, and the technology director and his staff proposed utilizing the local white sand from the Naruto coast to create ceramic tiles. The tile business began due to the overwhelming passion of these people. Already low in cost with mass-production capability, the sand tiles were technically improved by upgrading the tile quality to a higher standard to create a new value in the use of ceramic tiles.
Click here for details
Pioneering into the art world with large-scale ceramic panels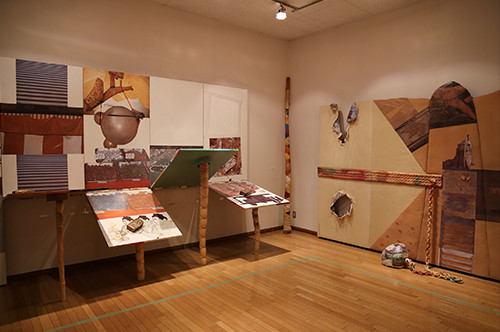 Continuous improvements in the tile production technology led to the ability to handle large-size tiles. In fact, Ohmi was the first company in the world ever to produce large-scale ceramic panels in sizes of meters; however, a corporate decision to withdraw from this business was about to be made due to the oil shock crisis. With a commitment to add further value in the use of large-scale ceramics and realizing that only Otsuka Ohmi Ceramics can make this happen, Ohmi boldly pioneered into the world of art. A joint project was initiated with Robert Rauschenberg, an energetic artist that created a new art technique, "combine" in the 1950s. This project pursued two- and three-dimensional art formations, identified infinite possibilities and usages for ceramic panels as an art material and ultimately, a new value was established with large-scale ceramic panels as a new material for works of art.
Taking up the challenge of reproducing cultural assets with its one-of-a-kind ceramic techniques.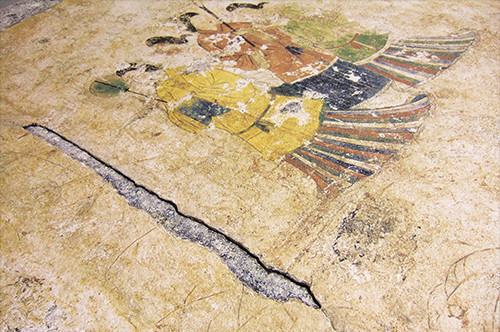 Applauded for the high durability, versatility in molding, and the proprietary range of coloration available with Ohmi's ceramic panel technology, projects commissioned to replicate "cultural assets" brought new level of possibilities with ceramic artwork. Under the supervision of field experts and through a series of discussions, a precise replica which could be mistaken for the original is accomplished. Today, 3D technology is also used to reproduce three-dimensional figures as well as flammable potteries. The finished "toban" reproduction will remain unchanged for over 3000 years and the reproduced cultural assets will play a historical role in passing down the form to future generations.